Inspection Mechanical Safety
Whether your goal is a pre purchase inspection or to be ready for a track event, we ensure your Ferrari, Maserati, Porsche, Aston Martin or Lamborghini is mechanically safe. We offer a comprehensive technical inspection service for all models, vintage through new. For road driving and track events all systems (brakes, tires, clutch, engine, suspension, electrical, steering, fluids, safety equipment, etc.) are checked and evaluated for safety, speed and reliability.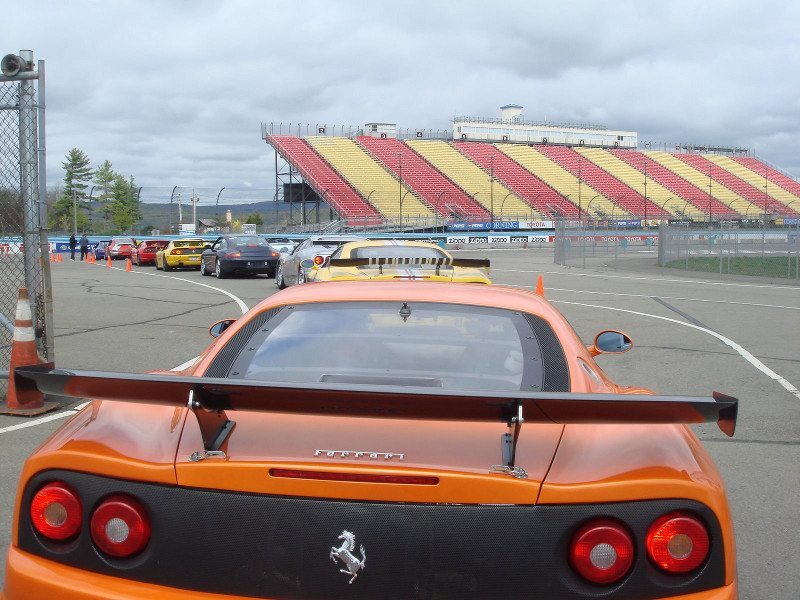 Technical inspection for track events includes (per Ferrari Club of America):
Externally confirm safety integrity of recent vehicle work or work since last FCA track event.
Indicate recent work to fuel, electrical, lubrication or cooling systems.
Brake fluid – DOT 4 or better, less than four months old at time of track event Date last changed: _________________
Reservoir full and clear
Brake pedal – firm and high
Brake calipers, cylinders, lines, and hoses – no leaks or bulges, everything serviceable and suitable
Brake lights – bright
Steering – no excessive play, no binding
Tie rod ends – no excessive wear
Suspension – no excessive wear or weakness of springs, shocks, and other components
Ball joints, kingpins – no excessive wear
Front wheel bearings – correct play, tightness meets specifications
Wheels – true, serviceable and suitable (check wire wheel spokes)
Car battery cut off operational (if installed – required for race prepared cars)
Tires – Race-prepared cars: suitable to purpose and era. Street cars: most may use either racing tires or DoT approved tires. The specific DoT tire must have a speed rating appropriate for the maximum expected track speed. Convertible without a roll bar must use DoT tires with the appropriate speed rating – Local rules apply if more restrictive
Accessory drive belts – good condition, proper tightness
Hoses, fuel lines, wires – good condition, securely fastened
Engine, transmission, differential – absence of excessive leaks, mounts tight
Other leaks – oil, grease, water, gasoline – nothing out of the ordinary
Battery – hold down secure, caps tight, terminals clean
Throttle – quick and positive return action
Driveshaft, half-shafts, joints, CV boots and bearings sound and secure – no excessive play
Exhaust system – sound, secure, and no leaks
Body and frame – no loose panels, dangerous protrusions or structural decay
Seatbelts – in good condition (not frayed) and properly installed. Racing belts less than 5 years old.
Fire System or Extinguisher – If installed must be with metal bracket, accessible to the driver Comments, Recent Work, Disassembly or Repairs
Pre Purchase Inspection
We inspect vehicles prior to purchase in our shop, with access to a lift and diagnostic tools. We also offer 'post purchase inspection' service for newly purchased vehicle.