Maserati Restoration and Repair in NJ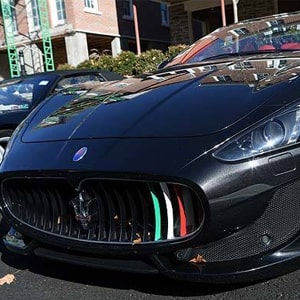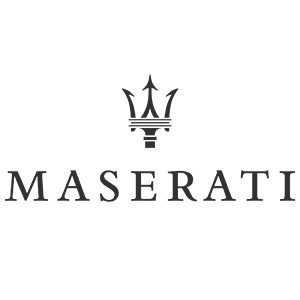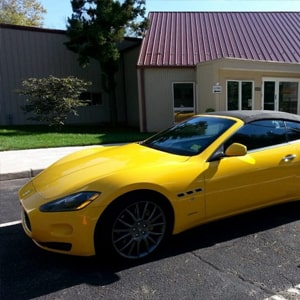 Complete Service for Maserati  – Vintage, Classic, or Late-Model
We thoroughly enjoy working on Maserati because we know how rare and beautiful they can be. We restored one of the last living A615003Cs, including work on the engine, engine compartment, chassis, brakes, interior, fuel system, and more.
We've also had the pleasure to meet and work on vintage Maserati A6GCS, Maserati A6G/2000 and Maserati 3500GT and have fully restored, with award winning results, multiple Maserati Ghibli.
With cars of great age, custom fabrication is often necessary—and we're up to the challenge. Looking for a Maserati repair specialist in New Jersey? Bring your Maserati to our local repair shop for the best care in the NJ NY PA tri-state area. We are also equipped to service the latest modern Maserati.
Our service team is always ready to help you with any Maserati restoration and repair need your vehicle might have. Whether you would like to visit our New Jersey-based shop for Maserati paintwork, major engine repair, oil change, brakes, maintenance; we use only quality parts and perform first class work.
While Maserati is among our specialties, we work on a wide range of models and makes, but we always use the right parts. And, we ensure that we do the job right during the first visit.
The Italian auto manufacturer, Maserati, is globally known for sleek and award-winning race cars. Since the manufacturer shifted towards production of road-going performance vehicles, people have managed to find the luxury sports beauties in places apart from racetracks. We are proud to have worked on various Maserati models like Ghibli, Quattroporte, Gran Turismo, Levante, GranCabrio, Gran Sport, Barchetta Stradale, and Spyder.
Masarati Restoration and Repair Services
Our service department is staffed with skilled and experienced Maserati restoration and repair technicians in New Jersey who will service your vehicle in the right manner. Our team of talented Maserati mechanics highlights great attention to detail, regardless of the maintenance or repair procedure.
Remain assured that our technicians have the skills and knowledge to work on your car and use the right tools. Our spacious and clean shop features quality manufacturer specific diagnostic equipment in addition to tools for correction, and diagnosis of all types of cosmetic and mechanical issues your car might have.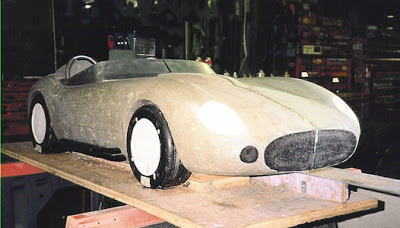 The Complete Maserati Experience
Our exhausting attention to detail and craftsmanship has garnered our clients major awards. Some of our services include:
Distributor rebuilding and precision bench testing

Engine rebuilding, tuning and maintenance, wheel alignment, wheel rebuilding, wheel repair, brake service, suspension work, steering, clutch replacement

Expert Weber carburetor rebuilding and service

Fuel injection service

Vintage race car fabrication and preparation

Full mechanical racing and track day preparation including pre and post track day servicing and inspection

Leather refurbishment, interior and exterior trim work, paintless dent removal, painting and touch-up, and precision bodywork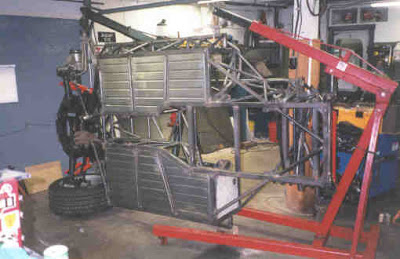 We Provide an Assortment of Services Including:
Automotive Oil Changes
Auto Brake Repair & Service
Rear End Service and Repairs
Front End Work
Electrical Diagnosing & Repair
High-Performance Work
Routine Maintenance
Air Conditioning Services
Paint and Autobody
Restoration
Much more…
Each time you visit our shop for Maserati repair or maintenance, you will be visiting professionals who have already dedicated their careers to sport and exotic brands. We always go beyond what our customers expect from average service shops because that is what Maserati vehicles do for their owners. Our Maserati restoration and repair services in New Jersey include any important restoration, maintenance, or even racing needs.
Whether you have been looking to take your vehicle out on the road and push its performance limits, or you want to ensure that it has a great look, we offer great support and resources that will help you maximize your vehicle options.
We have over 40 years of experience in European and Exotic Cars! We also understand the importance of every part of your Maserati: the performance, the feel, and the appearance.
With our extensive experience in providing services throughout New Jersey, you can be certain that your Maserati is in competent hands. We will find potential problems before they have a chance to pile up on you. At Exoticars USA, we provide 100% satisfaction to each and every one of our Maserati owners. Why accept anything less? Exoticars USA is the premier European car repair shop in New Jersey and surrounding areas. Our facilities and technicians are unmatched when compared to others. We have been serving the community since 1979.