Rolls Royce Repair, Service and Restoration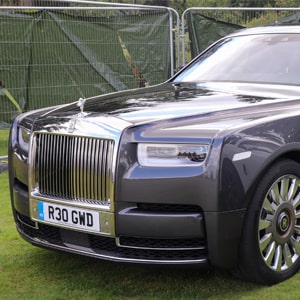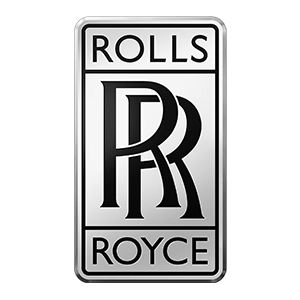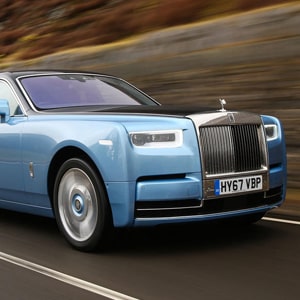 Rolls Royce Services – Vintage, Classic, or Late-Models
Exoticars USA is skilled at all aspects of mechanical service and repair of Rolls-Royce motorcars. Our facility has special tools for the entire range of Rolls-Royce and Bentley cars.
At Exoticars USA we understand our customers' needs. With nearly 40 years of experience under our belt, we will deliver the expertise and professionalism needed to keep your Rolls-Royce and Bentley at top performance and appearance.
Your Rolls-Royce (or Bentley) deserves individual attention and the most dedicated professionalism on the market to keep the driving experience up to par with what the brand is known for.
Owning a Rolls-Royce is an effortless pleasure, made even simpler and better by the high standards of aftercare from Exoticars USA. From major replacements such as a new transmission to anything minor like a broken taillight, we at Exoticars USA are ready to help.
Most Rolls-Royce vehicles are still on the road today and we can make sure your Rolls-Royce stays within that number. Proper maintenance leads to less emergency repairs and long-term problems.
Rolls Royce Services
Exoticars USA provides preventative maintenance and service to keep your Rolls Royce running like a top. No matter what model you own, Exoticars USA expert service technicians are ready to  troubleshoot and repair all models of a Rolls Royce. Services ranging from brake work to transmission problems, to paint and body repair, we are here to help.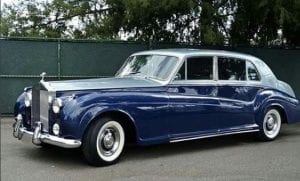 Benefits of Maintenance of Your Rolls Royce
There are countless reasons why you should keep your car properly serviced, but with each Rolls Royce comes a specific care plan design for the model.
A full diagnostic inspection will help our technicians locate any issue whether it be big or small. This ensures that a more accurate service will be performed to repair the problem correctly
Routine oil and filter changes will keep your engine functioning at its highest most efficient performance
Tire inspections and rotations will help keep your tires wearing evenly. It will also help reduce the chances of a blowout while improving handling and fuel efficiency
Routine brake inspections and replacements of brake pads/fluids will help make sure your car is safe when on the road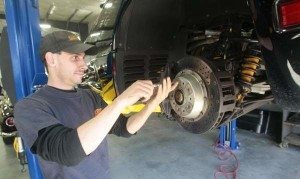 We Provide a Variety of Services Including:
Automotive Oil Changes
Auto Brake Repair & Service
Rear End Service and Repairs
Front End Work
Electrical Diagnosing & Repair
High-Performance Work
Routine Maintenance
Air Conditioning Services
Paint and Autobody
Restoration
So much more…
Beyond your general maintenance plans, Exoticars USA can repair or restore your car to its original grandeur. Whether you are in need of mechanical, exterior, convertible, audio/visual enhancements, or upholstery you can trust us with the complete care of your car.
Finding an honest mechanical repair shop and body shop can be difficult, but with Exoticars USA you can expect knowledgeable technicians who have years of experience and dedication to your Rolls-Royce (or Bentley).
You will find us with our clients' cars winning awards at the finest shows in the area: the Radnor Hunt, Cavallino Classic, the Greenwich Concours, the FCA Pennsylvania, and New Jersey Concours, the Hershey Elegance, Amelia Island, St. Michaels, and the Pinehurst Concours.
Whether you are considering purchasing your first Rolls-Royce, or have been a long-time Rolls-Royce owner, please call us.
For high-performance vehicles, an oil change every year or every 3,000 to 5,000 miles (whichever comes first) is recommended. Change the oil more frequently if you drive at high speeds, have an older engine or live in an area that is hot, cold, or dusty.
Oil absorbs heat and lubricates the moving parts of your car's engine to reduce friction (which causes premature wear and potentially overheating). With time, engine oil breaks down and becomes worn out. Old engine oil is no longer effective at lubricating engine parts and absorbing heat.
Having your Rolls-Royce on a regular maintenance schedule is vital to its long-term life and performance. We can help you plan a schedule here.
With our extensive experience in providing services throughout New Jersey, you can be certain that your Rolls Royce is in good hands. We will find potential problems before they have a chance to catch up on you. At Exoticars USA we provide 100% satisfaction to each and every one of our Rolls Royce owners. Why accept anything less? Exoticars USA is the premier European car repair shop in New Jersey and surrounding areas. Our facilities and technicians are unmatched when compared to others. We have been serving the community since 1979.