Exotic and European Car Service, Repair, and Restoration
Allentown PA, Bethlehem PA, Morristown NJ, Princeton NJ, and Bridgewater NJ areas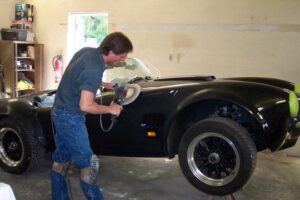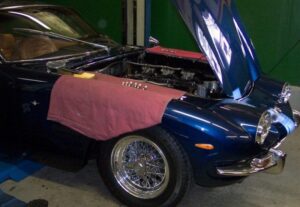 Maintenance, Mechanical, and Engine Services
Annual or semi-annual service
15K, 30K, 60K miles recommended minor and major service
Tune up
Engine rebuilding
ECU tuning and performance upgrades
Suspension and steering repair, upgrades and alignment
Windshield replacement
Distributor and carburetor set-up
Emission testing and adjustments
Oil changes and lubrication
Transmissions and other components
Clutch repair, replacement and upgrades (Kevlar)
Wheel alignment and precision balancing
Instrument repair and calibration
Brake work including cylinder resleeving
Auto Body and Paint Services
Complete and partial restoration services
2017 new downdraft paint spray boothBumper respray
Auto body panel fabrication, coach building
Show winning paint and upholstery work
Wheel rebuilding
Show quality chrome, cadmium and zinc plating
Rust proofing
Rust repair
Paintless dent repair (PDR)
Interior and exterior detailing
Stainless steel (304) exhaust systems factory or Capristo, Fab Speed, Larini, Tubi, Quicksilver – with 'JetHot' coating
Custom stainless exhaust units
Tire sales, 'no-touch' mounting
ATL fuel cell installations
Convex rear view mirrors
Paint protection by 'Armourfend', 'Invincashield'
Wheel fitments
Wing and bumper fabrication, removal, installation
Ceramic hi-temp and powder coating
Audio/TV system installation
Alarm systems
V.I.N. etching
Pre-purchase Inspections (PPI) worldwide
Fully enclosed transportation available
Electrical Diagnostics and Repair
Electrical work
Air conditioning repair, conversion and upgrades
Wiring repairs
H.I.D. lights
Complete machining and fabrication services
Carbon fiber and composite design and fabrication
Glass beading and polishing
Heli-arc welding, including aluminum welding
Call us at 888-416-7160 for exotic car diagnostics or schedule service.
We at Exoticars USA service all models of Ferrari, Lamborghini, Maserati, Aston Martin, European sport cars, classic Jaguar, pre-War and classic Italian cars (Alfa Romeo, Lancia) through the latest models.
Whether you need routine maintenance or specialized diagnostics, we've got you covered. Our experts have experience with almost every car you can think of and will work to find the best and most economical solution for your situation.
We serve the New Jersey, New York, Pennsylvania, Connecticut, Delaware, Maryland, Virginia and Washington DC region ( NJ, NY, PA, CT, DE, MD, VA, DC).
Contact Exoticars USA to schedule annual service, major service, or larger repair-work during the winter months so your sports car will not be in the shop during the fleeting northeast driving season.
We are fully equipped with necessary ECU diagnostic tools for Ferrari/Maserati, Lamborghini, Porsche and Aston Martin to aid in correct diagnosis and repair.
Call us for world-class one-stop auto service, performing all mechanical repairs and services, clutch replacements, engine work, auto body work and paint, including aluminum welding, exhausts, electrical repairs, wheel and tire work, air conditioning repair and restoration.
Enclosed Transportation Available
Providing quality service, repairs, paint, auto body, and restoration since 1979
We are fully equipped to service modern and older models of Aston Martin, Bentley, Ferrari, Lamborghini, Maserati, Rolls Royce, and Porsche.
Our comprehensive focus embraces all mechanical services, top quality auto body and concours winning restoration for keeping your collector, luxury or sports car in prime condition. We have the knowledge set and specialized tools to keep older models in top mechanical condition.
We consistently invest in diagnostic equipment to keep up with the increasing computerization of automotive systems in your prized vehicle. Contact us for a tour of our state-of-the-art facilities!
Since our start in 1979 we've attracted and retained a discerning clientele principally from the Mid-Atlantic region (NJ, NY, PA, CT, DC, VA, WV, MD, DE) and from as far away as Japan. We've been told our service is 'world class', which is great, because that is our goal.
If you are interested in restoring and possibly showing your Ferrari or other prized sports car you will find us with our clients' cars winning awards at the finest shows in the area: the Radnor Hunt, Cavallino Classic, the Greenwich Concours, the FCA Pennsylvania and Garden State concours, the Hershey Elegance, Amelia Island, St. Michaels and the Pinehurst Concours. Let us help you 'be there' with a freshly restored Ferrari or other prized classic. Please let us know your goals and expectations and we'll take you there.
European and Exotic Car Brands We Service at Exoticars USA