Please stop by our main Milford, NJ shop and ask for a tour of our facilities if there is a car project we can help you with.
Call us for New Jersey and Easter Pennsylvania's premier Ferrari restoration and complete exotic car services. We also restore Maserati, Lamborghini, Aston Martin, Classic Jaguar and other special interest and exotic cars. We have been top quality restorers for over 35 years.  Our Ferrari restorations have won numerous prestigious awards at regional and national events including winner FCA National 'Best in Class' and the 'Phil Hill Award'. In 2022 our client won a 2nd in Class award at the Pebble Beach Concours. 'Basket-case to First Place' is our motto.
Let us take your Ferrari or other exotic car from a 'has been' to an award winner!
Specialists in restoration of Ferrari, Lamborghini, Maserati, Aston Martin, Porsche, Jaguar and classic restoration
We specialize in restoration of Ferrari, Lamborghini, Maserati, Aston Martin, Porsche and Jaguar restoration – but we will happily take on other prized marques, special interest, collector and luxury cars.
Auto restoration is not just a job to us; your passion becomes our passion.  Every auto restoration we undertake is an important job, whether it is a small re-freshening or a ground up project. Your specifications drive the project.
Auto Restoration detail
Quality is paramount when restoring your classic or vintage European exotic automobile. We use the best products available and aim for perfection. We strip every full restoration project to bare metal, blast all jambs and crevices.
Any rust is cut out and new metal welded in where needed. All dings and dents are hammered and dollied – very little filler is used. Once the sheet metal work is complete the bare metal is epoxy primed to prevent oxidation. After the epoxy is cured and scuffed down again, we apply filler to smaller imperfections. The body is then block sanded and protected by 2 types of rust prevention primer. We will spray your vehicle with top quality urethane auto enamel and clear coat. The paint is then wet sanded and buffed to a flawless mirror finish.   We are perfectionists about all aspects of restoration detail including interiors, glass replacement, exterior trim plating, engine rebuilding, brakes, electrical work, etc.   Every job is fully photo-documented and accompanied by detailed, timely invoices.
You will find us with our clients' cars winning awards at the finest shows in the area: the Radnor Hunt, Cavallino Classic, the Greenwich concours, the FCA Pennsylvania and New Jersey concours, the Hershey Elegance, Amelia Island, St. Michaels and the Pinehurst concours. Let us help you BE THERE with a freshly restored Ferrari or other prized classic. Please let us know your goals and expectations and we'll get you there. Visit our Restoration Gallery.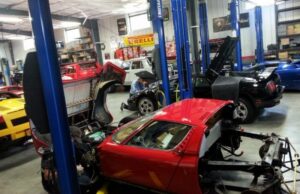 Our certified technicians perform all repairs and services for all import and domestic sports and high performance cars. We are a one-stop destination equipped to handle all your car care requirements.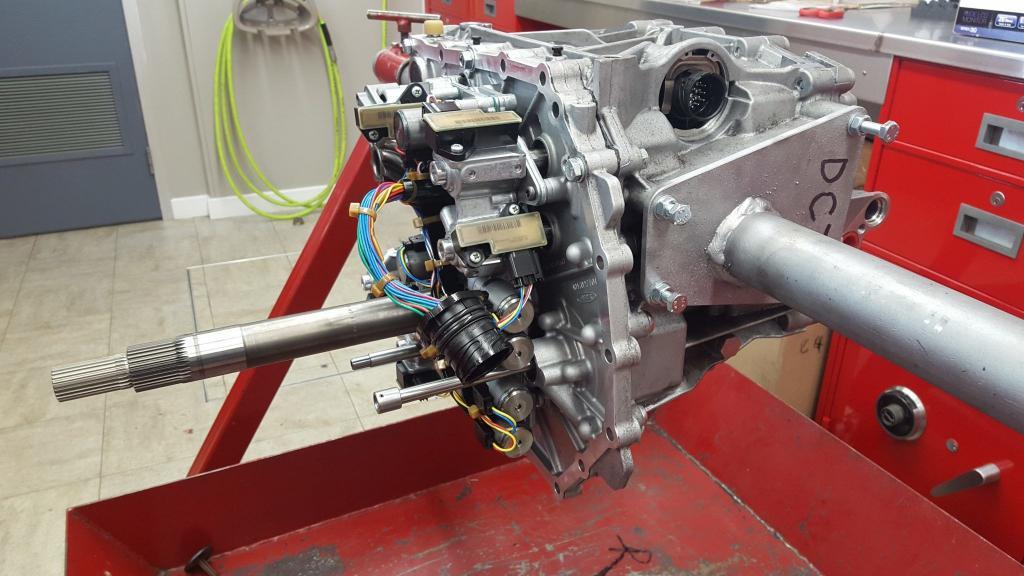 High quality and dependable import and domestic luxury car repair services are hard to come by. You've found your trusted friend in the auto repair business. We love our customers and treat them like family.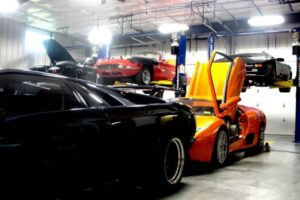 Our Milford, NJ facility is equipped with the specialized tools and equipment needed to ensure our clients receive the finest diagnostics and preventive care.
Quality Luxury Car Repair Services by Highly Skilled Technicians
Exoticars USA provides complete auto repair, service, and restoration to all Bentley Motors luxury automobiles. Each Bentley has a specific care plan designed per model, and you can depend on us to tackle the job correctly.
Exoticars USA technicians are skilled at all aspects of mechanical service and repair of Rolls-Royce motorcars. Our facility has special tools for the entire range of Rolls-Royce (and Bentley) cars. You can trust us to complete any service on your Rolls accurately and effectively.

Exoticars USA consistently performs quality repair and maintenance services, as well as full and partial restorations on vintage, classic, and late model Ferrari's. We can seriously handle any service you need on your Ferrari – any year or model.
Exoticars USA performs all repairs, maintenance, body work, and full restoration services on any model of BMW. Our new facility is equipped with specialized tools and equipment needed to service BMW's (along with other luxury cars).
Mercedes Benz can have high cost of ownership. We strive to keep your costs as low as possible through early identification of any maintenance or service work needed. Our specialists have years of experience with Mercedes Benz auto repairs, maintenance, and restoration. Trust us with your Benz! We know what we're doing.
Audi's deserve care and attention, just because. Our expert technicians service, maintain, and beautifully restore any Audi vehicle to the customer's expectations. Trust our technicians with your European masterpiece.
You can't find another Lamborghini repair shop with the collective knowledge and experience we provide at Exoticars USA. Your Lambo needs preventative maintenance, occasionally needs a repair, and may need body work or possibly restored to original condition. We do it all. And well.
We make caring for your Porsche super simple. This allows you to enjoy the handling, speed, and comfort of your beautiful investment. We can tackle any repair, preventative maintenance, or body work (including full restoration).