Eliminate the Countach and early Diablo "Achilles heel", namely the weak "pull-type" clutch, with our heavy-duty clutch package.
This installation uses a superior, "push-type" Sachs pressure plate (Made in Germany) with similar clamping force (no increased pedal effort) and a 6 puck segmented, dual friction disk (Kevlar lining on the back side to provide smooth, heat resistant slip during engagement and sintered ceramic lining on the front side for outstanding grip).  A Quartermaster annular hydraulic clutch release mechanism  eliminates the old mechanical linkage for smoother operation, is self adjusting and eliminates the troublesome OEM hydraulic slave cylinder.  The clutch release adaptor mount/piston is custom machined from 6061 T6 aluminum billet and finished with class III hard anodizing for long life.  The clutch master cylinder is replaced with a matched size Tilton aluminum racing unit.  The OEM fly-wheel is re-surfaced (or replaced as needed for an extra charge).  The clutch release bearing is replaced with a proven, matched, push-type unit.  The pilot bearing is replaced, as are the rear main bearing seal and the transmission input shaft seal.  Hydraulic hoses are 3AN stainless braided.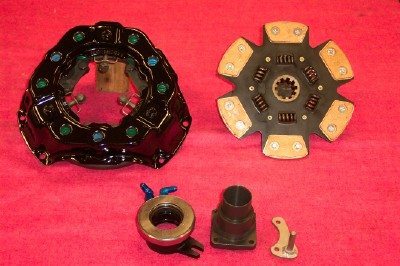 Other than softening some sharp edges to help prevent hydraulic hose damage, no original Lamborghini parts are modified in any way.  All old original parts removed are returned to you with the car, un-molested, for preservation if desired.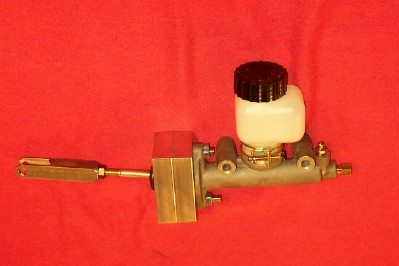 This superior clutch package, designed specifically for the Countach by Exoticars USA, is available at the installed price of $16,000.00 complete and ready to drive.  Note: this is not a 'kit', it is available as an installation only.
A much less expensive option is to have us rebuild the bearing and recondition the flywheel and clutch, optionally resurfacing the clutch disk with Kevlar.