Our project DG Maserati 450S inspired aluminum rebodied custom roadster is complete at last and making the rounds at NJ/PA carshows. We hope to drive it to a show or C&C near you soon so you can see every custom detail in 3D and hear the Maserati V8 engine with custom exhaust note.
Otherwise, check out this video or better yet – stop by to see the car! Many thanks to the expert artistry and technical production of videographer Carlyle Murcielago and photos by Robert Neary.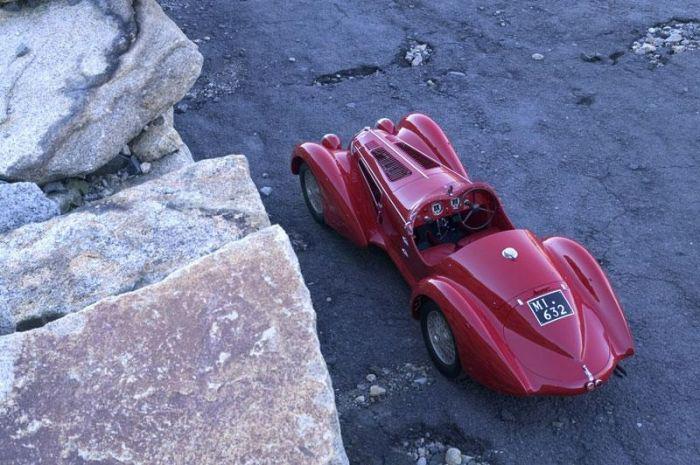 Anyone interested in commissioning the next project? For example, we'd love to start building a modern homage to this Alfa Romeo 8c 2300 Zagato. If you are looking for a company to collaborate with to design and produce a custom aluminum bodied classic, using traditional coach building methodology (English wheel, buck, etc.), please contact us. Our team is eager to begin another project.