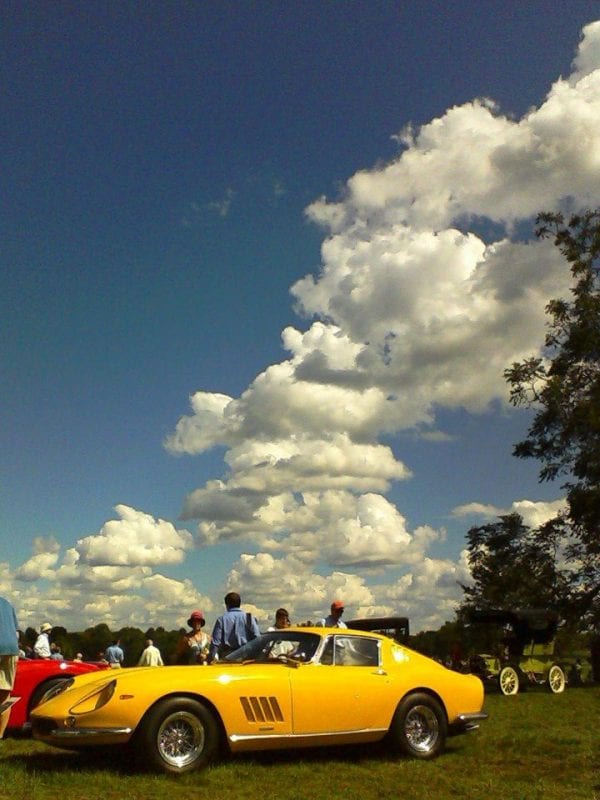 It doesn't really get any better than this. Yesterday's 2012 Radnor Hunt concours d'elegance surpassed expectations in every regard. Many thanks to the organizers and all the hands working to produce a stellar event. Too many extraordinary cars to list here, just sharing a favorite photo taken from our perch opposite.
We were babysitting our client's beautiful Ferrari 206SP race car.
If you haven't been to the Radnor Hunt concours before, located in the main line Philadelphia area (Malvern), you should – you won't be disappointed! The show gets bigger and better every year.